At Mirvik, we support businesses in selecting, customizing, and distributing quality workwear and custom-designed products that bring their brand to life. Before launching MIRVIK, our team has worked in Montreal's fashion design and manufacturing industry for over 20 years. Our expertise bridges the gap between branding, product design, functionality and scalable production.
CUSTOM MERCH FOR MONTREAL'S HOTTEST BRANDS
We work closely with Montreal businesses to create merchandise that fulfills their needs. Whether we're customizing uniforms for your workers or designing brand merch for goodie bags, we adapt your brand's message into high-quality products your employees and customers will be proud to wear and use.
CHECK OUT OUR WORK! RODEO FX
As a globally recognized visual effects producer, Rodeo FX is an aesthetically conscious company. Their team pays great attention to detail and under- stands that their brand's excellence should be re- flected in every custom tote bag, water bottle and apparel. "

WE KEEP COMING BACK TO MIRVIK GROUP BECAUSE THEY REALLY UNDERSTAND OUR BRAND AND OUR CLIEN- TEL, AND DEVELOPED A BRAND DESIGN THAT HAS HELPED STRENGTHEN OUR POSITION IN THE INDUSTRY.

"
- JP, Director of Marketing - Supermarché Avril
AIR TRANSAT
For Canada's #1 airline, we created a line of branded goodies for sales representatives to give out. The branded on-flight kit could also be given out as a passenger perk. They in- clude a tote bag, nail file, notebook, umbrel- la, cosmetic bag, pen and name tag
"I have referred many people to Mirvik, and they are always satisfied. They are an excellent business partner."
- G. H., Branding manager at Pizza No. 900
BRANDED WORKWEAR FOR QUEBEC'S MOST TRUSTED COMPANIES
We pride ourselves in being talented designers and reliable business partners. We provide you with expert advice, efficient turnaround, and an easy ordering and fulfilment process
HIGHLIGHTS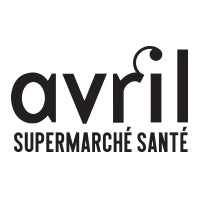 This rapidly expanding chain of organic grocery stores is extremely attentive to every detail of the unique shopping experience they offer. Their workers are outfitted in premium clothes such as breathable bamboo shirts, moisture-wicking polos, and custom branded aprons.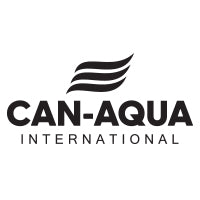 The branded workwear we created for Canaqua included water-repellant jackets for workers, breathable shirts for floor managers, and custom uniforms for their charity golf tourna- ments.
Showroom featuring upmarket stone, tile & hard flooring, plus design & installation services.
FAQ IN MONTRÉAL
DO YOU SPEAK FRENCH?
Mirvik is a Montreal-based company that services clients all over the province of Quebec and Canada. Our team is bilingual and provides services in both French and English.
I NEED TO RE-ORDER SOME ITEMS. HOW DOES REPLENISHMENT WORK?
We offer our clients an easy replenishment method by setting you up with your own online shop, allowing your brand managers to order your brand's headquarter-approved customized uniforms and merchandise easily. You'll also be able to modify your order and track your shipment status easily.
MY BUSINESS HAS DIFFERENT LOCA- TIONS. CAN I GET MY MERCHANDISE DELIVERED TO DIFFERENT LOCATIONS THROUGHOUT QUEBEC?
We can deliver customizable merch and uniforms all over Montreal, Quebec and Canada.
I DON'T HAVE A DESIGN AGENCY OR BRAND BOOK. CAN I STILL GET BRANDED MERCH?
Yes, you can. We will work with you to select and customize products that are right for your business and send the right message to your employees, clients, and partners.
WE MAKE ORDERING CUSTOMIZABLE WORKWEAR AND MERCH EASY
A simple four-step process!
1
TELL US ABOUT YOUR GOALS
We'll ask you questions about your timeline and estimated volume and get familiar with your industry and needs.
2
WE DESIGN FOR YOU
Don't have a brand book? No problem. Mirvik's in-house de- signers will put together a pro- posal with a unique vision that includes custom designs and complimentary products that work for your business strategy.
3
GET A FREE CONSULTATION
Our experts guide you by picking the right styles and fits to create custom apparel that is fashionable and functional.
YOU RECEIVE YOUR GOODS
You receive your high quality, and beautifully designed products. Effi- cient production at scale is crucial to bringing your vision to life. We make sure you get your bulk orders on budget and on time.
SO WHAT ARE YOU WAITING FOR? LET'S WORK TOGETHER!
Our catalogue makes us a one-stop shop for all of your organization's workwear, branded ap- parel and promotional merch needs. Get in touch with us today to learn more about how we can support your business with custom workwear and branded merchandise. Our team is ready to answer any questions you may have and help you find the perfect solution for your needs. Are you ready to bring your brand to life?
MIRVIK GROUP INC.
845-A Rue Deslauriers Montréal QC H4N 1X3T Canada