QUALITY POLOS, AND HOW TO FIND THEM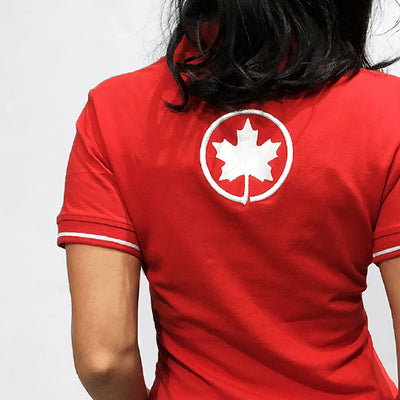 Polos are a great thing to consider for your brand. Why? Simply because they make you look professional and they are super easy to wear. Not to mention, they are comfortable which is always a bonus. Finding a good polo shirt is not as simple as it may seem. There are so many factors to consider and the quality of your polos will impact your brand's image and reputation. As a team member, customer or just an individual, you want to look good in your polo. But how do you find the right one? Quality is key when it comes to finding the perfect polos.
POLOS WILL MAKE YOUR BRAND LOOK MORE PROFESSIONAL
If you're looking to make a good impression, then polos are a great way to do that. They can be dressed up or down, making them versatile for any event or occasion. Quality polos will also be comfortable to wear. This is important because you want to be able to wear your polo all day without having to worry about it being uncomfortable.
LIKE T-SHIRTS, BUT FANCIER
Polo is a shirt that has a collar and short sleeves. It was originally created as a casual sportswear gar- ment but in recent years polo shirts became popular among men and women of all ages. Similar to t-shirts but a lot fancier. You can find them in many different colors, styles and materials. When shopping for polos, make The right polo will make you look and feel good. So take your time in finding the perfect one for you and your brand!
WHAT SHOULD I LOOK FOR WHEN SHOPPING FOR A POLO?
Classy and easy to wear, polos are a must for your brand. But with so many options on the market, it can be tricky to find the right one. Quality is key when it comes to finding the perfect polos.


THE FABRIC


The fabric of the polo should be comfortable and breath- able. You want something that will look good and feel good too.



THE COLOUR


Choose a color that compliments your brand.






THE FIT


Make sure the polo fits well. Not too loose and not too tight. You want a comfortable fit that flatters your body type.



THE STYLE


There are many different styles of polo shirts. Find one that best suits your brand. During the summer you can wear a short sleeve polo and during the wintertime, you can switch to a long sleeve polo to keep you warm.
HERE'S WHAT MAKES A GOOD POLO SHIRT
The fabric should be soft and breathable, but thick enough that it doesn't show sweat stains easily. Cotton fabrics are usually best for this purpose, although some blends can work as well (for example, cotton/polyester). The fabric should also be resistant to shrinking and stretching over time — if you wash it too much or use hot water when washing it (which will shrink most fabrics) then your shirt might start looking baggy after just a few months of regular use. The seams should be flatlocked or bound for extra strength and comfort — binding means that there's an extra layer of fabric stitched around each seam that makes them stronger and also prevents them from fraying over time (flatlocking is similar, but not quite as strong). This is especially important if you plan on doing any activity in polo shirts that might put stress on the seams, such as playing sports. The buttons should be sewn on securely and not likely to pop off easily. This is especially important if you'll be washing the shirt frequently, as but- tons that come loose in the wash can end up getting lost. The collar should lay flat and not be overly stiff. A soft, breathable collar is more comfortable to wear, especially in hot weather, and one that lays flat will look nicer than a collar that's all puffed up.
WHY MEN SHOULD WEAR POLOS
Men's polo shirts are versatile pieces of clothing that can be worn in almost any situation. They are ideal for business casual environments, but also look great dressed down with jeans or shorts. With so many styles available, there's no excuse not to own at least one in your closet especially since polos are a timeless style. You can fashion the best men's polo shirts at in your office
WHY WOMEN SHOULD WEAR POLOS
A polo shirt is a popular choice for women, whether they're looking for a casual top to wear out on the weekend or something more professional for the office. The versatility of polo shirts makes them a great choice for any woman's wardrobe. Whether you're looking for a new polo shirt or simply want to find out more about this popular style of shirt, we're here to help. In this guide, we'll take you through all the basics of polo shirts and show you how to find one that fits your body type and personal style.

A polo shirt is great for casual wear. They're comfortable, stylish and can be worn in a variety of different settings. Whether you're dressing up or down, polo shirts are an ideal piece of clothing to have in your closet. If you want to wear a polo shirt with jeans, keep things simple and go with dark denim. For something more formal, try pairing it with dress pants and a blazer for a classic style at work. Or, you can dress things down by wearing shorts and sneakers for a casual weekend look. Polo shirts are also perfect for layering. Throw on a cardigan or jacket over top when the weather gets cooler. Or, wear your polo shirt under a sweater for extra warmth in the winter. You can easily replace a collared shirt with a nice fitted polo. No matter how you wear it, a polo shirt is a versatile and stylish choice that can be dressed up or down to suit any occasion.
DIFFERENT TYPES OF POLO FABRICS
Choose cotton over polyester. Cotton is softer than polyester and will feel more comfortable against your skin. It will also retain its shape better after washing it many times over the years. As much as it's a super soft material, the only downside with cotton is that it wrinkles easily, so you'll want to iron it before wearing it if you don't want creases all over your shirt! Choose a high-quality fabric, such as pima cotton or Egyptian cotton. These fabrics are known for their softness, durability and ability to hold their shape well over time without wrinkling easily when washed often. They also have fewer chemicals added during manufacturing than cheaper fabrics do, making them healthier for both you and the environment!
POLO SHIRT VS. A TENNIS SHIRT
A polo shirt is a type of shirt with an embroidered collar. The collar varies in size, but it is usually smaller than the collar on a dress shirt. The shirt also has short sleeves and buttons down the front. A polo shirt can be worn for a variety of occasions and is often worn casually as well as formally. A tennis shirt is a short-sleeved shirt with a button-up front, which is similar to the design of a polo shirt. A tennis shirt is often white or another light color, but it can also be found in other colors such as blue and red. Tennis shirts are typically used for playing tennis or other sports like golf, but they can also be worn casually with jeans or shorts. While a tennis shirt might have an embroidered logo on the chest, it does not usually have a collar.
WHAT IS A PERFORMANCE POLO SHIRT?
Not all polo shirts are created equal. Some are thick and heavy, while others are lightweight and breath- able. Some have short sleeves or long sleeves. And some come with collars that can be worn up or down. A performance polo shirt is one that's been specifically designed for athletes who want to stay cool and dry during physical activity by wicking away sweat from the body's surface while keeping the wearer warm at the core. These shirts are usually made from synthetic materials that don't absorb moisture as cotton does — they allow it to evaporate quickly instead — so they're ideal for people who need something lightweight but durable enough to withstand repeated washings without losing their shape or fading too quickly.
WE KNOW POLOS!
We offer the highest quality polo shirts for your brand in Canada. Our commitment to quality and a perfect fit is unmatched by any other company. With our wide selection of colors, fabrics and sizes to choose from, you're sure to find what you need at the right price. Take a look at our collection of polos.