WORKWEAR
Businesses that operate in trade industries such as construction, transportation and food processing industries have staff uniforms and merchandise needs that go beyond safety workwear. Our catalogue includes trusted women's and men's workwear brands, such as Dickies, Tough Duck and Big Bill, and uniforms suitable for your management and customer-facing personnel. We are a one-stop shop for enterprises to source comfortable clothes and promotional gift items.
We Cover All Your needs
At Mirvik we simplify the customization, selection and fulfilment of specialty workwear and promotional merchandise. Once you've approved your custom workwear, safety clothing uniforms and promotional products, we can set you up with business access so that your entire organization can easily order the items they need online.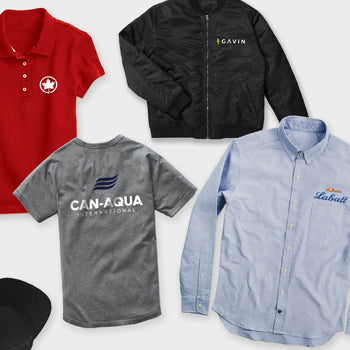 "
Wonderful artwork presentations, wonderful merchandise, great delivery time, excellent customer service. I'm an extremely satisfied customer. The team is understanding of your needs and will go above and beyond to help you meet your challenges.
"
- Felicia Marsi-Corbeil, Brand Development Manager, Can-Aqua International