RESTAURANT & HOSPITALITY
Operating a restaurant or hotel is challenging: the competition is fierce, and clients expect a unique experience whether they are chowing down pub grub or fine-dining at a swanky establishment. The people who greet and attend to your clients have a huge influence on an establishment's image, which is why hospitality professionals are increasingly paying attention to their staff's outfits. Our experts work closely with hotels, resorts and restaurants to fully customize chef wear and wait staff uniforms to complete an experience that inspires recommendations and 5-star reviews.
Design & Production
Mirvik bridges the gap between branding and production by paying close attention to your business goals, brand identity, and functional needs. By setting you up with business access and an online store stocked with your approved products, we simplify the fulfilment of custom uniforms for restaurants by giving your brand managers and franchise owners the possibility to order the stock they need online, without interference.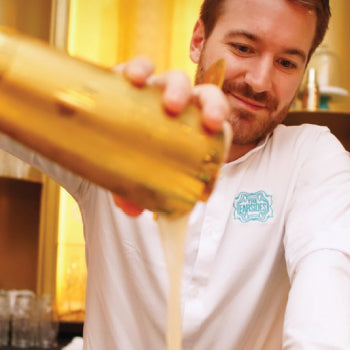 "
Mirvik is the best supplier I have worked with in the past 17 years. They brought us so many look options and provided great direction based on our restaurant's concept. If you're looking for results, you will 100% get it with Mirvik.
"
- Brian P., General Manager at The Farsides