CUSTOM MERCHANDiSE
Flipping through outdated catalogues with a limited selection of low-quality products and unflattering fits is boring and frustrating. At Mirvik we provide businesses with a wide array of choices and a streamlined process that facilitates bulk orders. Our experts work with your budget to select and customize high-quality trend-conscious apparel and accessories that bring your brand to life.
Increase Your Brand Capital
The industry is saturated with low-quality merch that ends up cluttering desks or being worn on laundry day. Well-designed custom merchandise has the power to increase the perceived value of your brand and positively impact your business. We do bulk orders fo retail merchandise, promotional products, goodies for gifting, and event swag!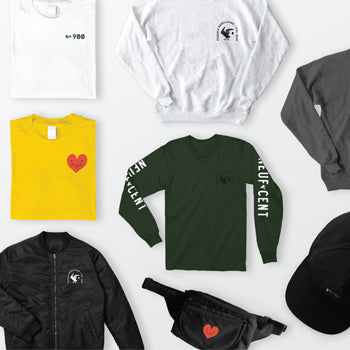 "
Working with Mirvik is really like having a turnkey solution for all of our promotional merchandise. They are reactive, attentive, efficient and have ideas that are adapted to our taste and budget. The result always exceeds our expectations!
"
- Stefano Faita, President of Aliments Faita Forgione Inc.