GROCERY & SUPERMARKET
Your employees are often the very first interface your customers have with your grocery store's brand. Choosing quality products for your store uniforms ensures your employees look and feel their best throughout their shift and directly impacts the quality of your clients' shopping experience. At Mirvik, we work with your budget to provide your employees with functional grocery store uniforms that they will love to wear.
Streamlined Selection & Fullfilment
At Mirvik we don't send you an outdated catalogue of ill-fitting and standard uniforms. Instead, we pair you with an expert who will guide you through selecting and designing your store employee's uniform. Once you've approved your custom workwear and promotional products, we will set you up with your very own online store so that your supermarket branch managers and independent grocers can order supplies directly from us.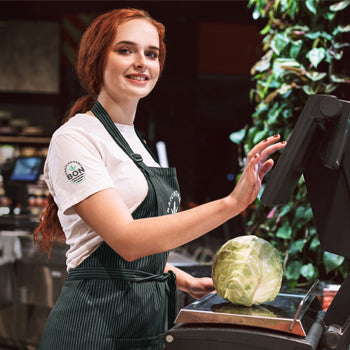 "
Before working with Mirvik, we had to work with 3 different suppliers to get our needs met. Now we get an excellent service, proactive communication, and many options all under one roof.
"
- Claude Duplessis, Maintenance Project Manager , Avril Supermarché